THIS YEAR'S JOURNEY
Another year older, another year wiser
2019 has been a challenging year in many ways, and one which saw some major changes within our industry and indeed our own group of companies. The thing about 'challenge' is that it tends to drive innovation, to promote clever thinking, and highlight solutions; all of which are positives. Sometimes it takes 'challenge' to spark improvement, to change ingrained opinions and develop ourselves as individuals or groups.
This positive mindset has always been a cornerstone of WEBE (Workforce & Behavioural Engagement), working with our people to 'make health and safety easy'. Development of this thinking has continued throughout 2019 with input from many of our staff and colleagues.
The Keltbray values were introduced in 2019 following much discussion and constructive debate; these reflect the core beliefs of our people and form the basis of our behavioral safety approach.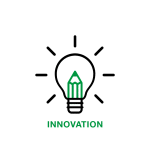 Moving into a new decade offers the group potential to further develop and refine how we operate. Collaborative thinking, shared ownership and a unified approach will increase understanding of our group culture, influenced by our people.
2020 will see a wealth of new initiatives, including improved ways for staff to contribute, take part, and have their say. As always, WEBE welcomes the opinions of all Keltbray staff and encourage everyone to have a voice, as it will be heard.
BEHAVIOURAL ENGAGEMENT
Health and Safety… not all about spreadsheets.
Human beings are interesting on so many levels, especially when we analyse our actions and the motivating factors.
Our Behavioural Change programme continues to refine itself organically through interaction with people, discovering the activators of our actions and exploring them. This journey of discovery allows us to understand, then, crucially make positive changes regarding our habits, promoting safer methods when carrying out tasks or projects. Fundamentally, people do not want to have accidents, so, our 'people' biased approach provides them with the mental tools they need, simplifying health and safety to a point where any situation can be easily understood.
Further industry recognition, and external opportunities reinforce that the appetite for behavioural safety is growing, that's good news in our book, because we all know; 'people' make the difference.
OPERATIONAL CULTURE
How we do things around here…
Common sense should be common sense? Well, yes, but in real life it's not always that easy, that's where 'Operational Culture' comes in.
Introduced to promote collaboration and joined up thinking, this initiative has been very effective in bringing people together. A shared goal is achieved through targeted campaigns; these deliver simple but effective messages, providing our sites and locations with comprehensive HSQEW information through a central source.
The main focus during 2019 was the Keltbray Big 6:
Working at Height
Driving
Plant & Machinery
Electricity & Service Strikes
Falling Materials
Contamination
with each component being promoted over a two-month period, raising awareness and providing support material to effectively manage the area of risk.
Each campaign consisted of multiple elements, working holistically to deliver an impactful message, these included bespoke posters, specific behavioural sessions and inspection focus from our HSQE advisors.
CLIENT ENGAGEMENT
We are on the same side!
Relationships radically change the way we interact and value people, they also form an intrinsic part of WEBE's mission.
Our valued clients, subcontractors and principal contractors become working partners for much of our lives, so, it makes complete sense to build a rapport wherever possible. Working together makes it much more likely that we will reach the shared aim of completing projects safely, without detriment to people or the environment.
WEBE now invests time engaging with our clients through events such as 'safety step ups', 'project introductions' and 'safety stand downs', all provided platforms to display Keltbray's investment in HSQEW.  These sessions break the ice, allowing learning opportunities and promotion of best practices between specialist companies or contractors.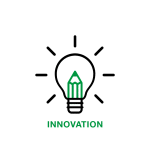 NEW MODULES
So what new? Lots actually…
Keeping things fresh is always beneficial. 2019 provided us a great opportunity to further develop the services we deliver to our projects and teams.
To address and explore specific areas of our behaviour, it was deemed appropriate to develop several new modules that explored individual areas of our psyche. These would build upon the core messages delivered in the main modules, but view them through scenarios and everyday situations that we all find ourselves in. WEBE have grasped the innovation value and ran with it "designing engaging, entertaining and informative sessions that are beneficial across the spectrum".  2020 will see further exciting innovation via the deployment of augmented and virtual reality technology, raising the bar even higher and provide a fully immersive learning experience.
CULTURE CHANGE
Change isn't easy…
Shifting cultures is a long term process affected by many factors, effected by many people. The one crucial element that must be present is the desire to make that change. 2019 saw a huge commitment from our directors, supporting our safety culture modules throughout the year, promoting positive choices and decision making. In addition, the Keltbray values provides us with a guideline of principles from which we can take inspiration and the reporting systems remain to gather contributions opinions and feedback.
Small shifts in attitude can gradually influence others around you, so why not be the one that displays that 'can-do' attitude. Be the person that challenges the way things have always been done, be the one that makes a contribution, be the one that makes difference.
A (GOOD) YEAR IN NUMBERS
AWARDS Not a value, but valuable to us!
Shortlisted for:
Health, Safety & Wellbeing Excellence
Health, Safety & Wellbeing Leader of the Year
Inspire Me Awards